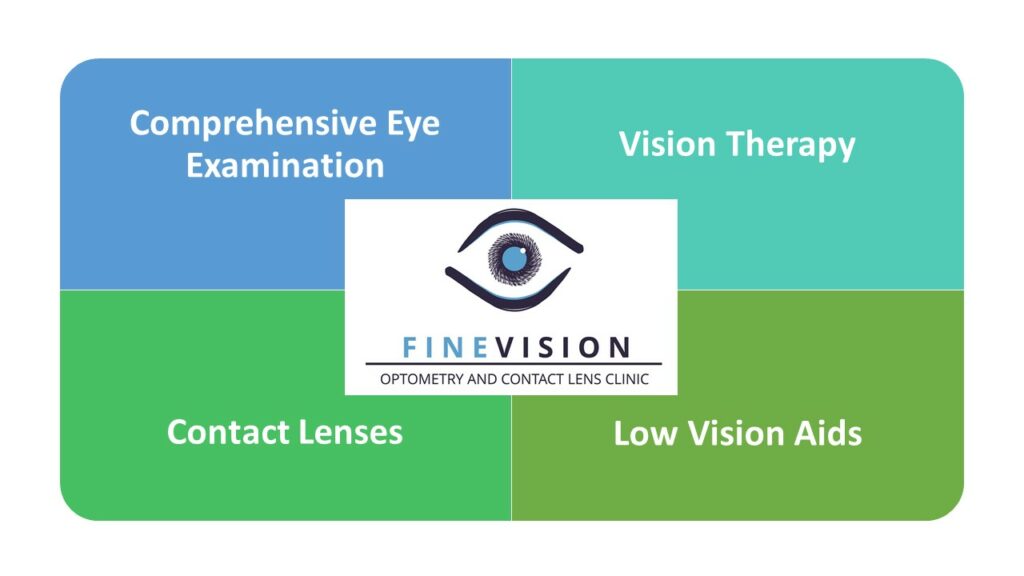 Welcome to FineVision, we are here to provide you the best in optometry services.
We at "FineVision" offer a unique mix of qualities that help us stand apart. We are specialized in Contact lenses for eye conditions such as keratoconus and vision therapy for children & adults.
We take pride in building lasting relationships with our patients that is why we take the time to get to know your vision requirements and your lifestyle needs.
For eye care focused on YOU!